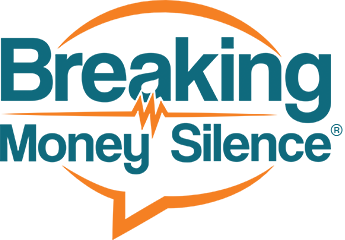 The True Wealth Template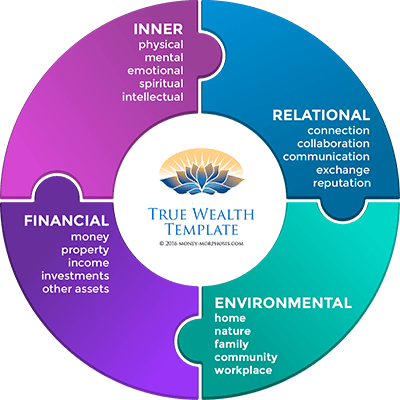 If money were not the sole measure of value, how would behavior change? People will redefine value according to what contributes to their well-being. The True Wealth Template allows individuals and communities to reorient their priorities. We need a new story of what is valuable; a template for true wealth. In order to change our value system, we need to change our very assessment of value.
Follow me on Facebook
[FBW]
Money-Wise Women Podcast
5 Petals of Well-Being
Click on each category to see the best episodes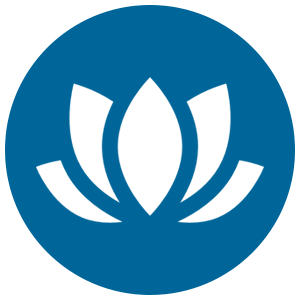 MONEY MINDSET
Understand true wealth. Dispel the myth of "not enough." Dissolve shame with compassion. See your money history and draw strength from your lineage. Determine what thoughts and beliefs are causing financial suffering. Amplify your influence and impact with authentic expression.
COMMUNICATION SKILLS
Speak and write more effectively using powerful techniques. Understand your feelings and needs and make more effective requests. Practice active listening skills. Negotiate with greater influence. Develop empathy and compassion through sharing our unique stories.
COMMUNITY CONNECTION
Develop collective intelligence through a resonant group field. Cultivate support networks and teams. Feel understood and connect in meaningful ways for mutual benefit. Set appropriate agreements and boundaries. Develop a variety of partnerships and exchange options. Create a map of your relational wealth.
FINANCIAL MANAGEMENT
Make wise choices with your resources. Spend, save, invest, and give genuine generosity. Understand your bookkeeping and financial reports. Assess your net worth, monthly cash flow, and investment plans. Learn accounting strategy and determine what is most valuable.
Economics and Regenerative Culture
Participate in the market in creative ways for greater satisfaction. Understand the systems that influence how we exchange. Learn how to better align your values and your financial choices. Create greater resilience through understanding the systemic changes that are happening.
Your podcast is empowering, uplifting, and transformational. We are authors of the future. Thank you for featuring women who are pointing out the possibilities of life.
Lynne Twist,global visionary, author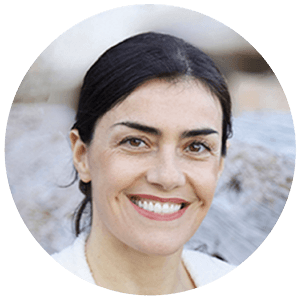 Working with Crystal helped me completely up level my earnings. Not only did her confidence in me make it easier to hold firm to the rates I wanted to charge, but she also taught me how to share these higher rates with potential clients in a way that I feel completely comfortable and aligned with.
Lexi Soulios,Family Constellation and Hakomi Therapist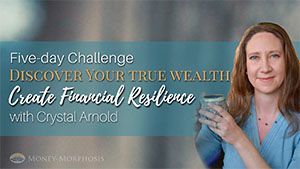 Join the 5-Day Challenge and Create Financial Resilience!